In order to switch to using a new mobile device, or have the Apollo device work on another person's mobile device, please follow these steps carefully:
1. Tap the connection bar from the home screen.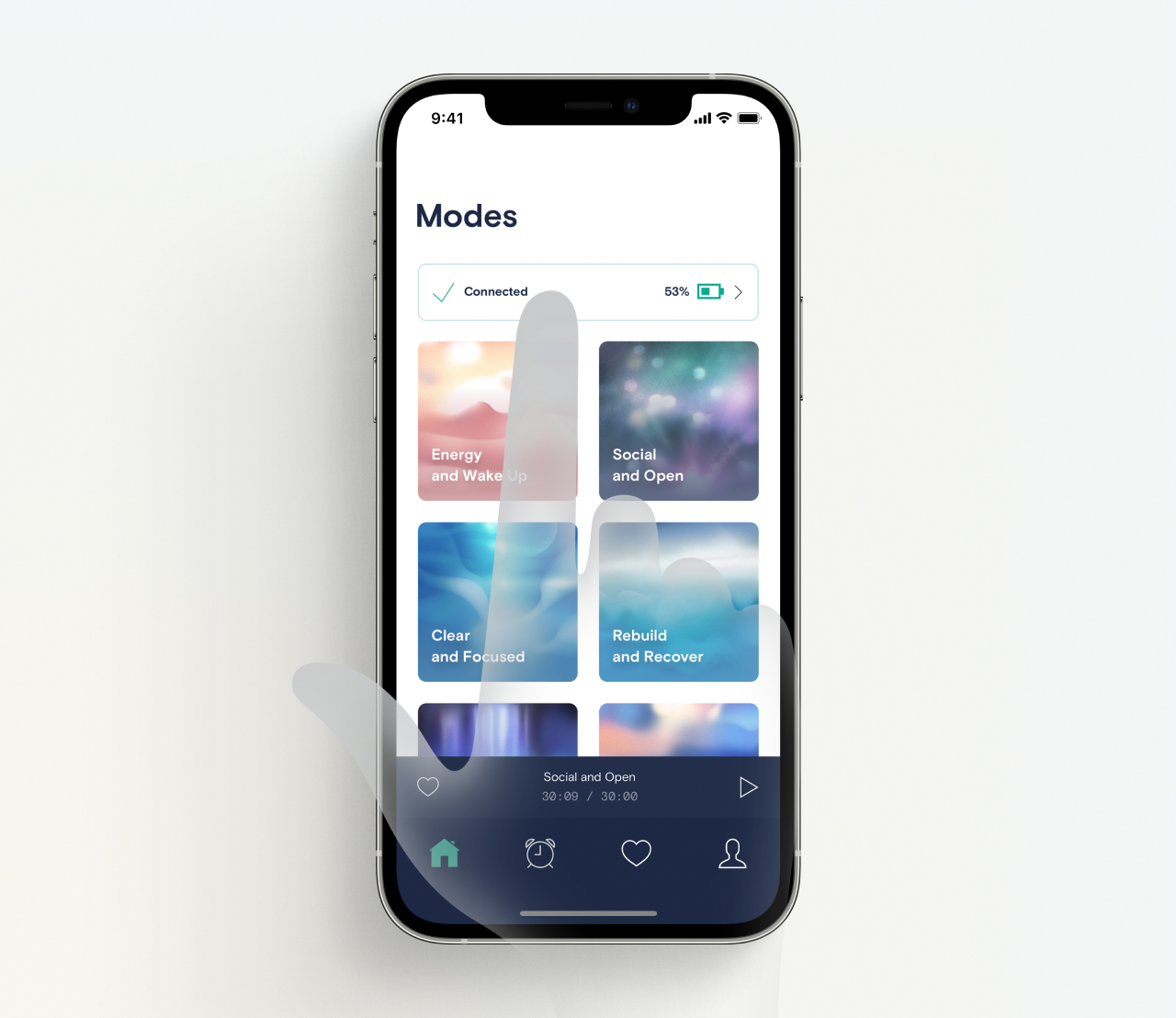 2. Tap Transfer your Apollo.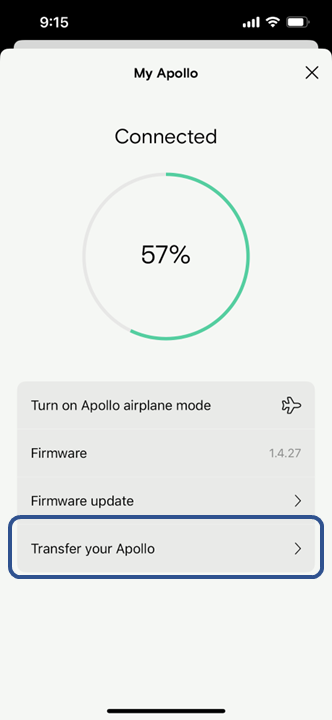 3. Tap Remove my Apollo.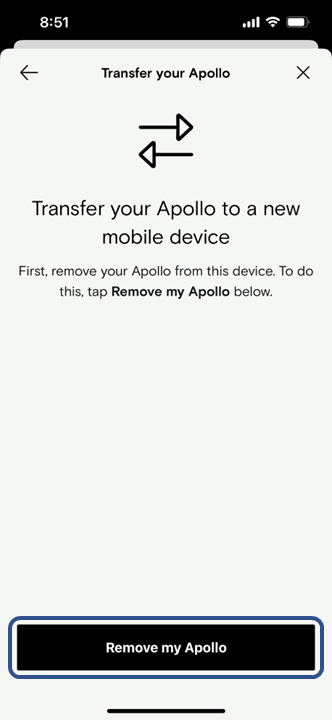 4. Tap Remove.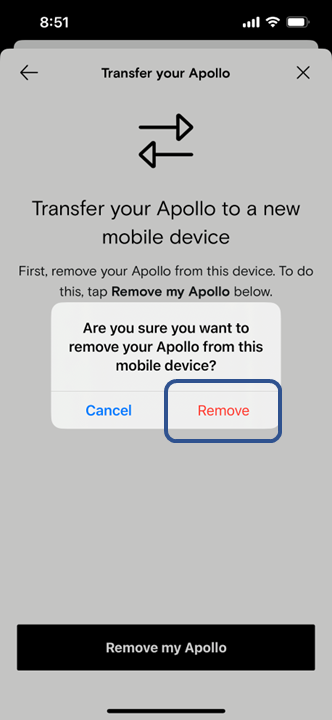 Your Apollo is now ready for transfer to another mobile device.
Next, pair your Apollo Neuro to the new mobile device
Note: Avoid pressing the smooth button on your Apollo device before pairing it to your mobile device.
You'll be asked to sign in to your Apollo Neuro account, or you can create a new one for this device, or for the new user - see our Getting Started instructions for details.
5. Tap Set up your Apollo from the connection bar on the home screen.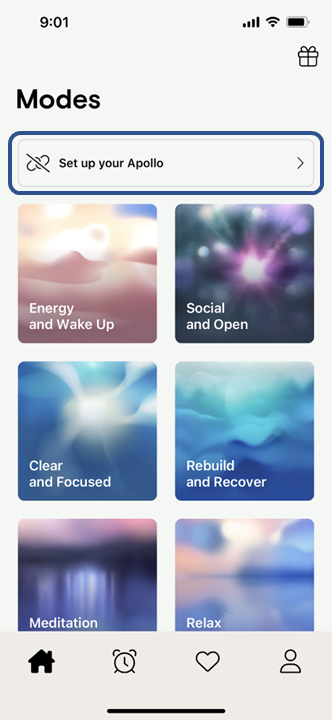 6. Follow the instructions on the "Set up your Apollo" screen.