Apollo™ offers seven goal-based Vibes™ designed to help you reach different goals. Whether that's to get more energy, focus your attention, socialize, recover after exercise, meditate, relax, or prepare yourself for restorative sleep. If you'd like to learn more about the science behind each mode, check out "The science behind the Vibes" section at the bottom of the Science page on our website.
When your Apollo starts, you'll feel gentle waves of vibration that prime your body to meet your goals. Apollo's effects start to work within a few minutes.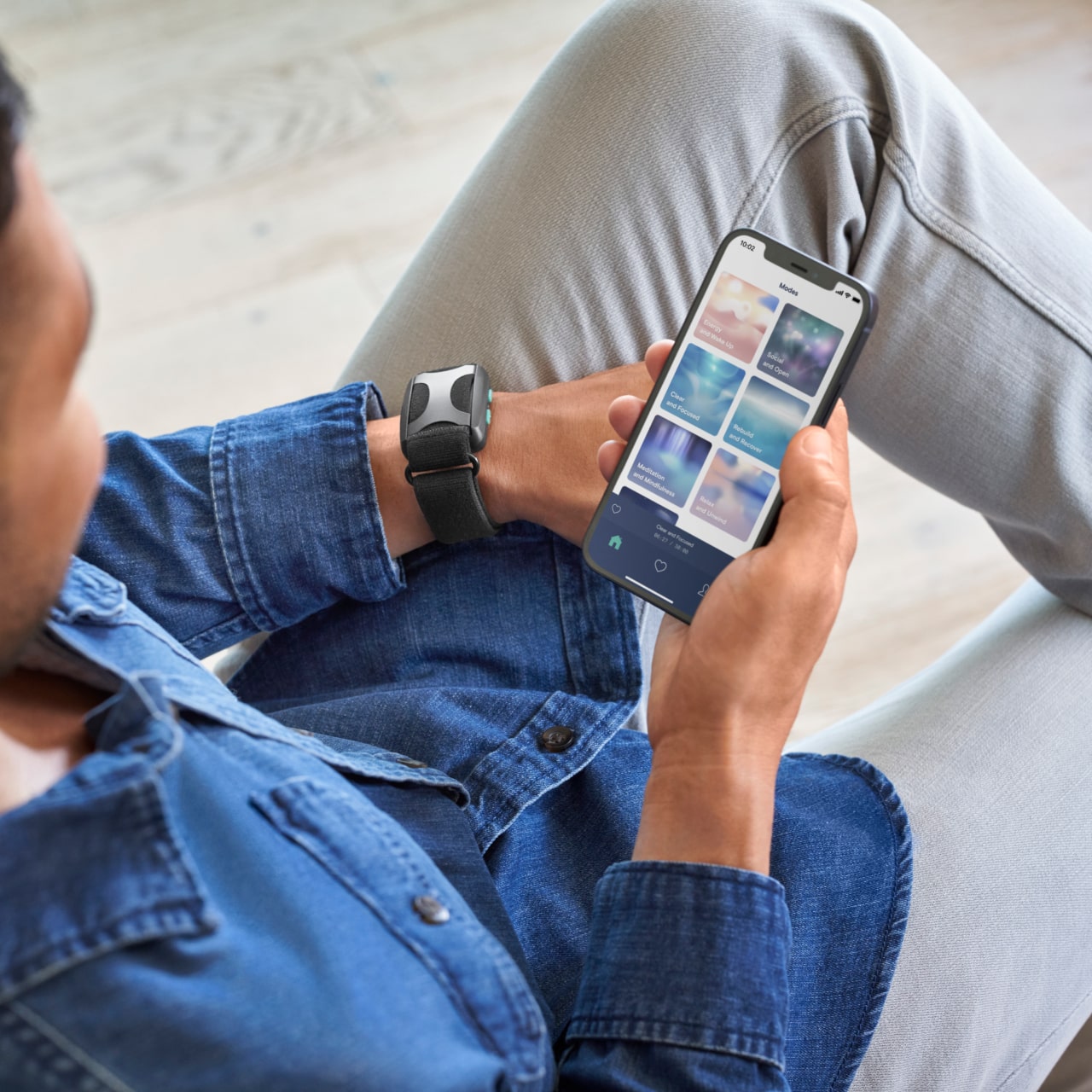 Before you get started, check out these tips for playing Vibes:
Start low, go slow. Start most Vibes on a lower intensity; around 20-40% (Sleep can be 40-80%).
Apollo works best when the vibrations feel gentle and aren't distracting. As everyone is a bit different, feel free to adjust the intensity to a comfortable level as needed.
It's totally normal for you to stop noticing the vibrations after a few minutes.
Increasing a Vibe's intensity when you can already feel it doesn't offer any additional benefit. Higher intensity doesn't mean more effectiveness.
1. Choose a Vibe
Based on your goal, tap on a Vibe from the home screen to bring up the Vibe player. Your screens make look different depending on if you have an iPhone or Android. If you do not see the 7 Vibes on your main screen, scroll down.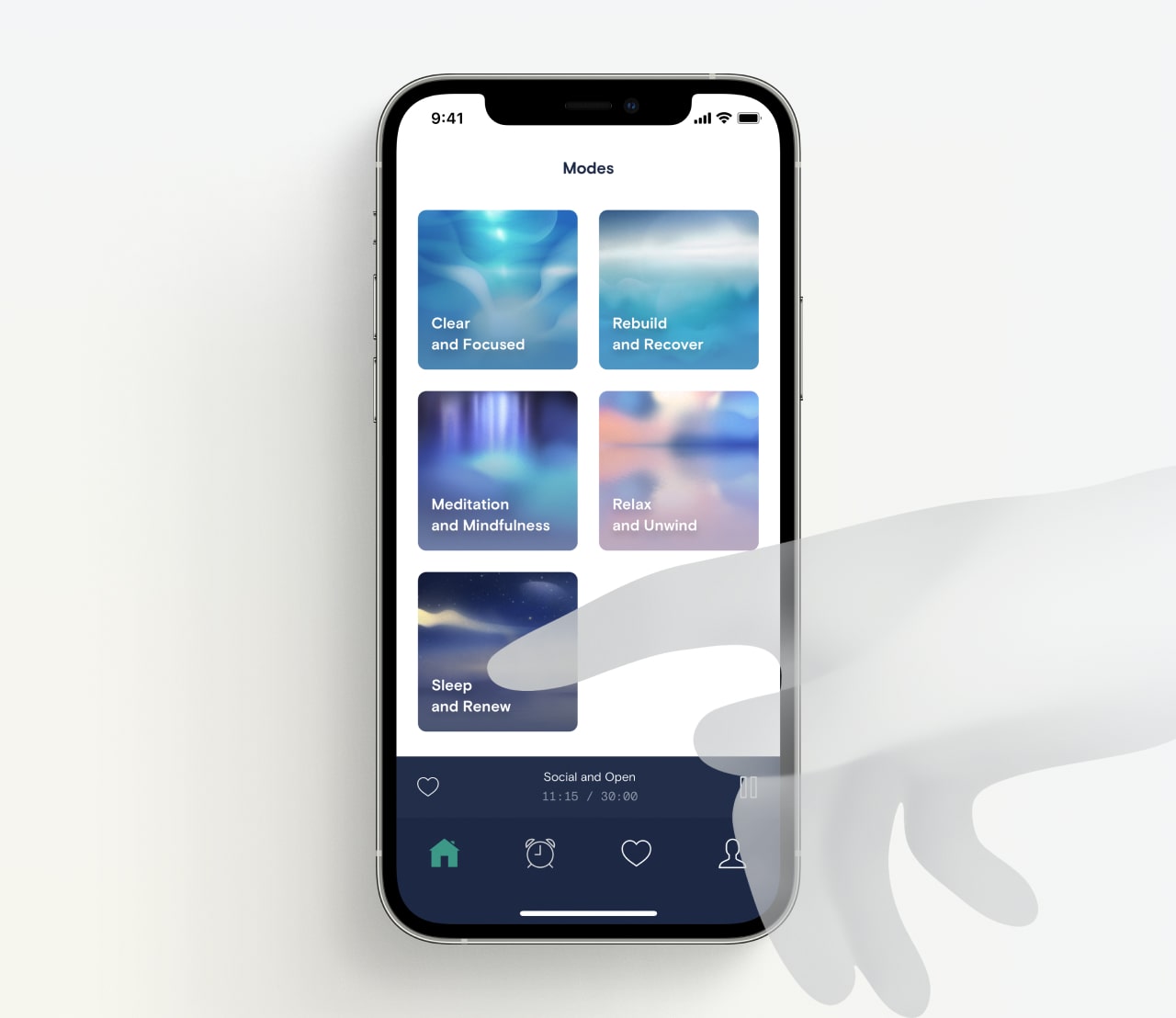 2. Set the Vibe intensity
Use the "Vibe Intensity" slider to adjust a Vibe's intensity.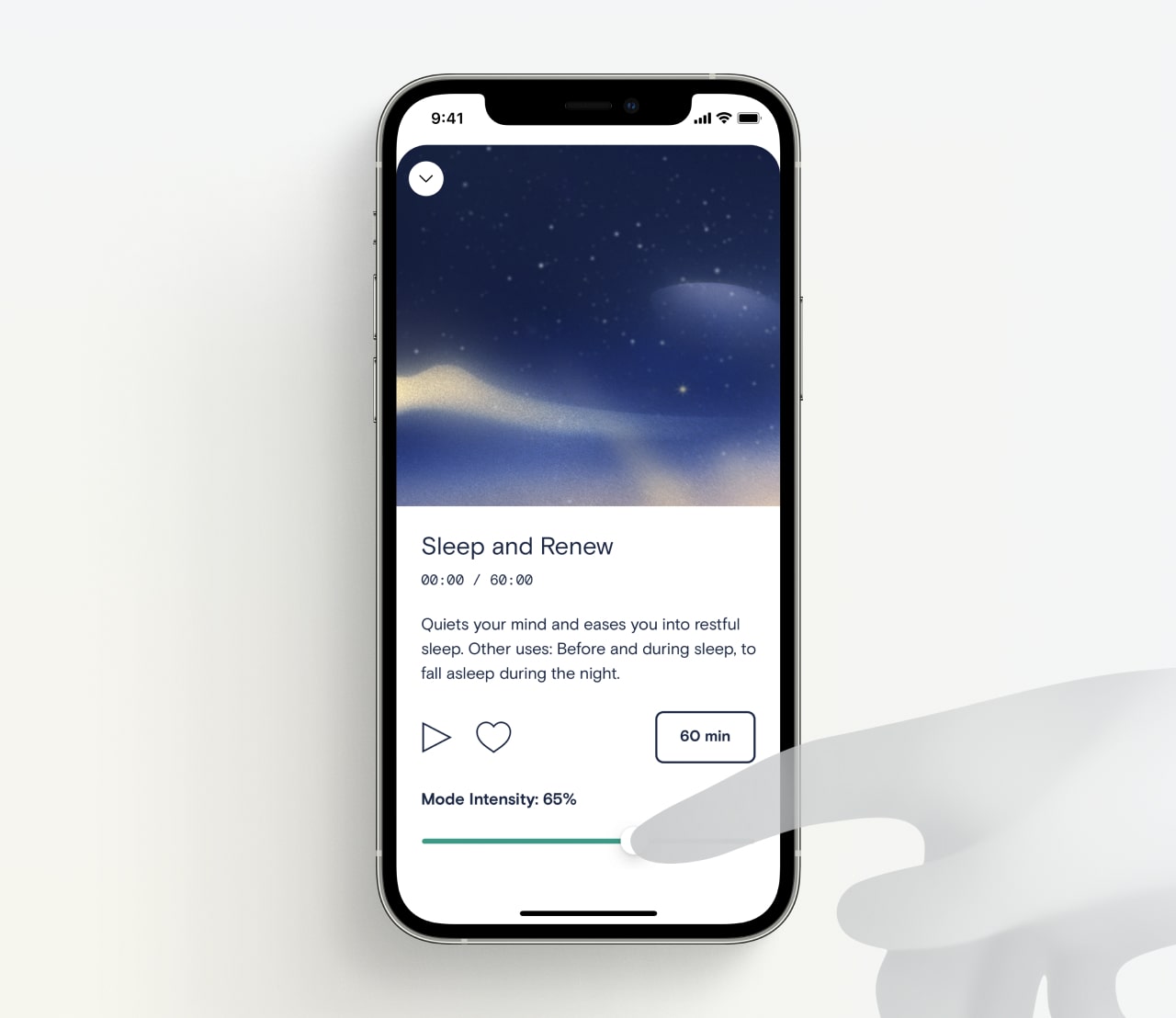 You can also adjust a Vibe's intensity via the buttons on your Apollo wearable:
Pressing the raised-dot button will increase the Vibe intensity by 5% per press, as indicated by a green light. Hold down the raised-dot button to rapidly increase intensity.
Pressing the smooth button will decrease the Vibe intensity by 5% per press, as indicated by a yellow light. Hold down the smooth button to rapidly decrease intensity.
3. Set the Vibe duration
Each Vibe comes with different durations. Shorter Vibe durations are designed to help you quickly transition from state to state (i.e., tired to wakeful or anxious to calm). Longer Vibe durations are designed to help you maintain a goal for longer. For example, a shorter Sleep Vibe duration can be used to wind down before bed or during a nap, whereas a longer Sleep duration can be used to achieve longer periods of deep, restorative sleep.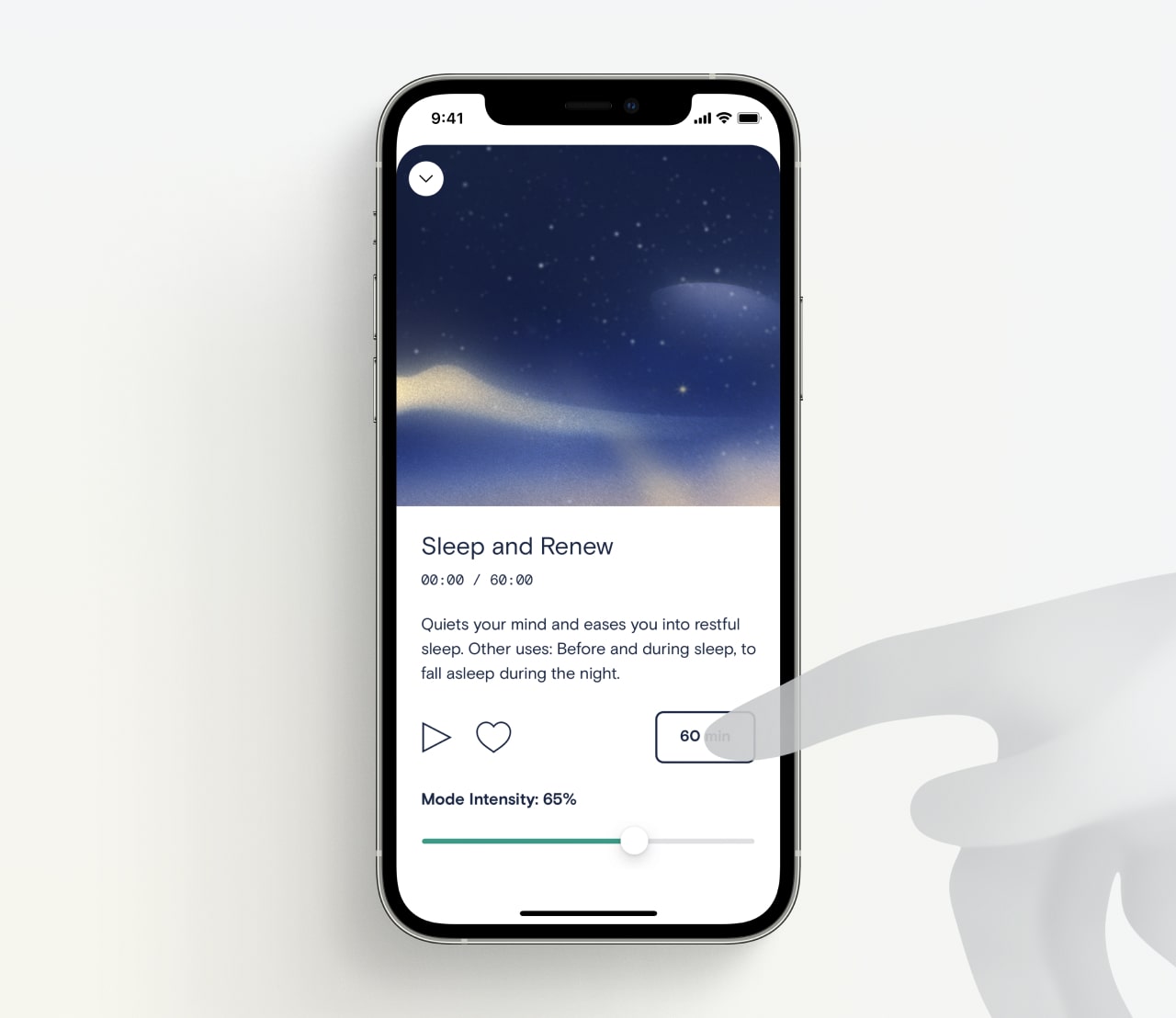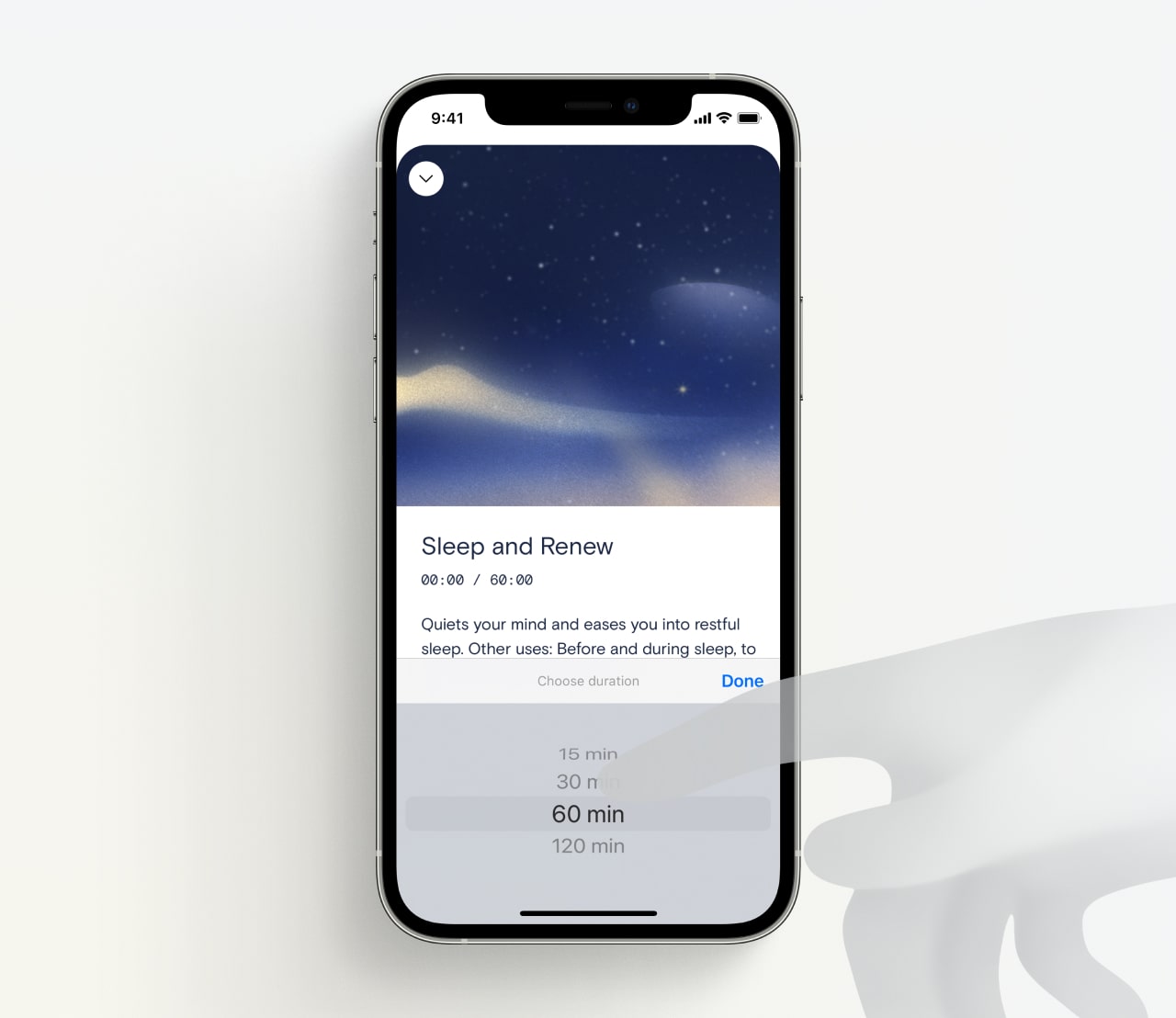 4. Press play
Whenever you're ready, tap the play button.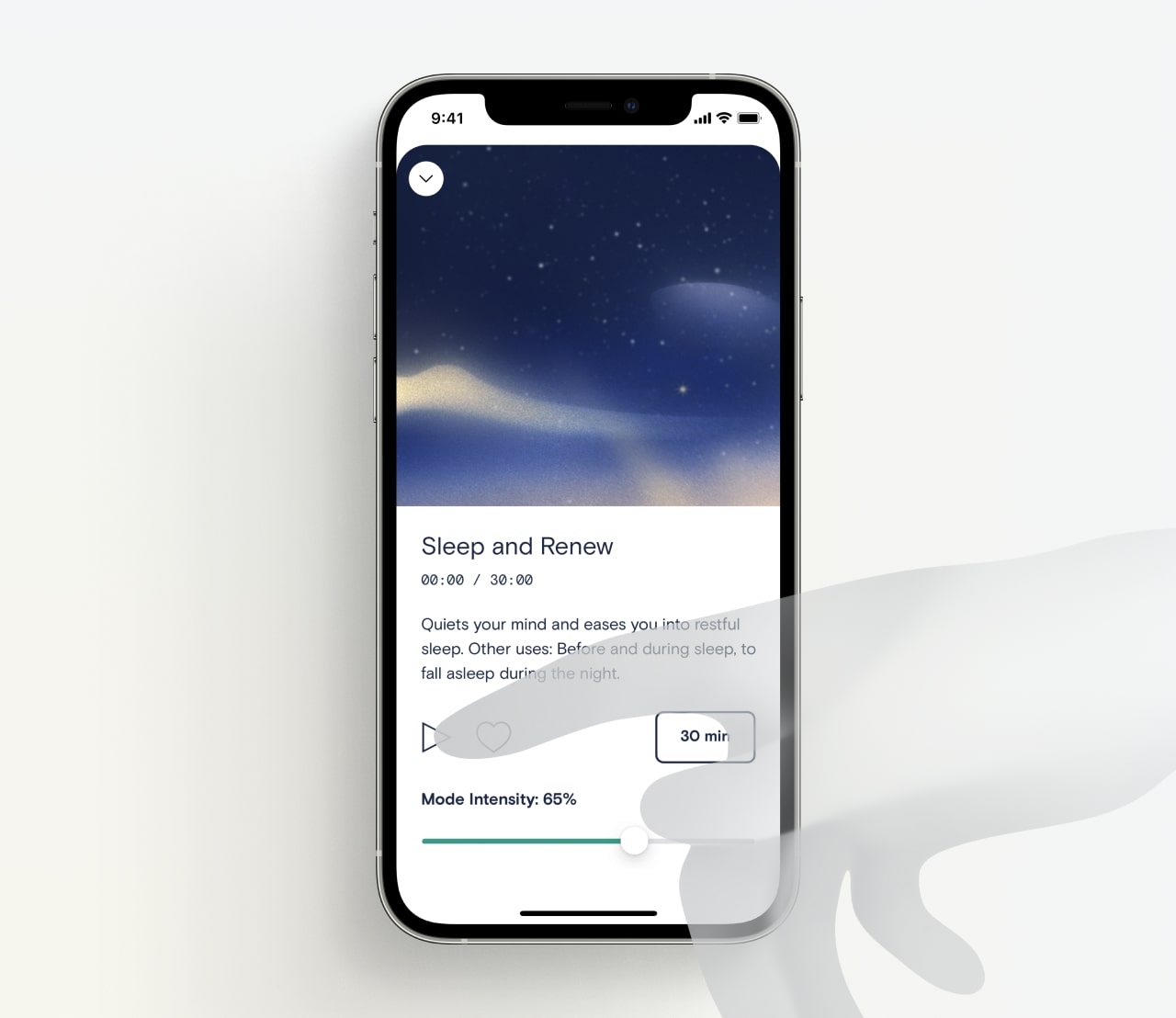 New Vibe Names
As of March 17th, the Apollo Neuro app for iOS updated to rename "Modes" to "Vibes," and updated Vibe names. This change will be available for Android users soon. Apollo customers, don't worry, the modes you know and love haven't gone away, they just have new names now.
| | |
| --- | --- |
| Previous Name | *NEW* Name |
| Energy and Wake Up | Energy |
| Social and Open | Social |
| Clear and Focused | Focus |
| Rebuild and Recover | Recover |
| Meditation and Mindfulness | Calm |
| Relax and Unwind | Unwind |
| Sleep and Renew | Fall Asleep |