If this is your first time pairing your Apollo, you'll have to create a user account. See our Getting Started instructions for details.
Pairing a mobile device to your Apollo must be done within the Apollo app, not within your mobile device's Bluetooth settings.
Note: Before pairing, disconnect your Apollo from the charger.
Pairing your devices
Step 1 - Launch the Apollo app
Step 2 - Pair your Apollo to your mobile device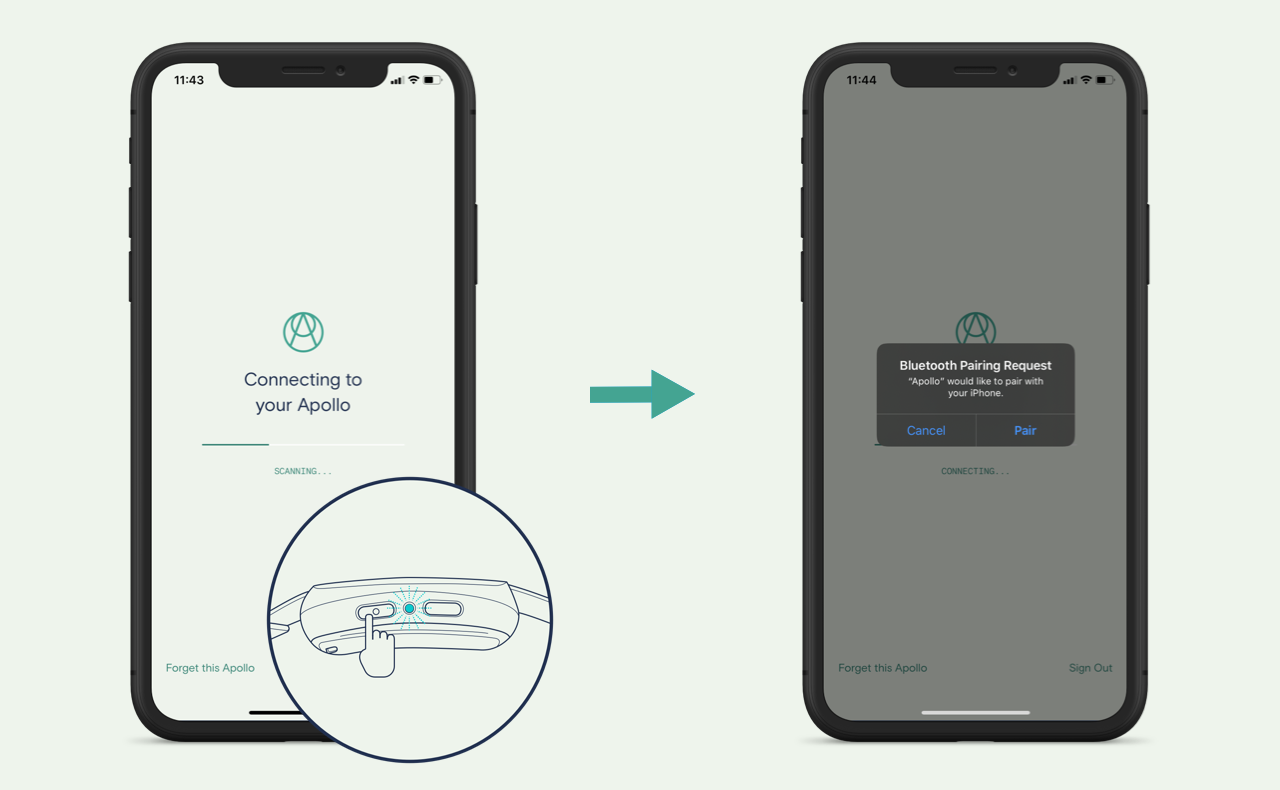 When you get to the "Connecting to your Apollo" screen:
Press the raised-dot button once on your Apollo to initiate the pairing request
Tap "Pair" once you see the "Bluetooth Pairing Request" dialog