If this is your first time pairing your Apollo Neuro, you'll have to create a user account. See our Getting Started instructions for details.
Pairing a mobile device to your Apollo Neuro must be done within the Apollo Neuro app, not within your mobile device's Bluetooth settings.
Important! Before pairing, disconnect your Apollo Neuro from the charger.
Pairing your devices
1. Launch the Apollo Neuro app. When you get to the "Connecting to your Apollo" screen...
2. Press the raised-dot button once on your Apollo Neuro to initiate the pairing request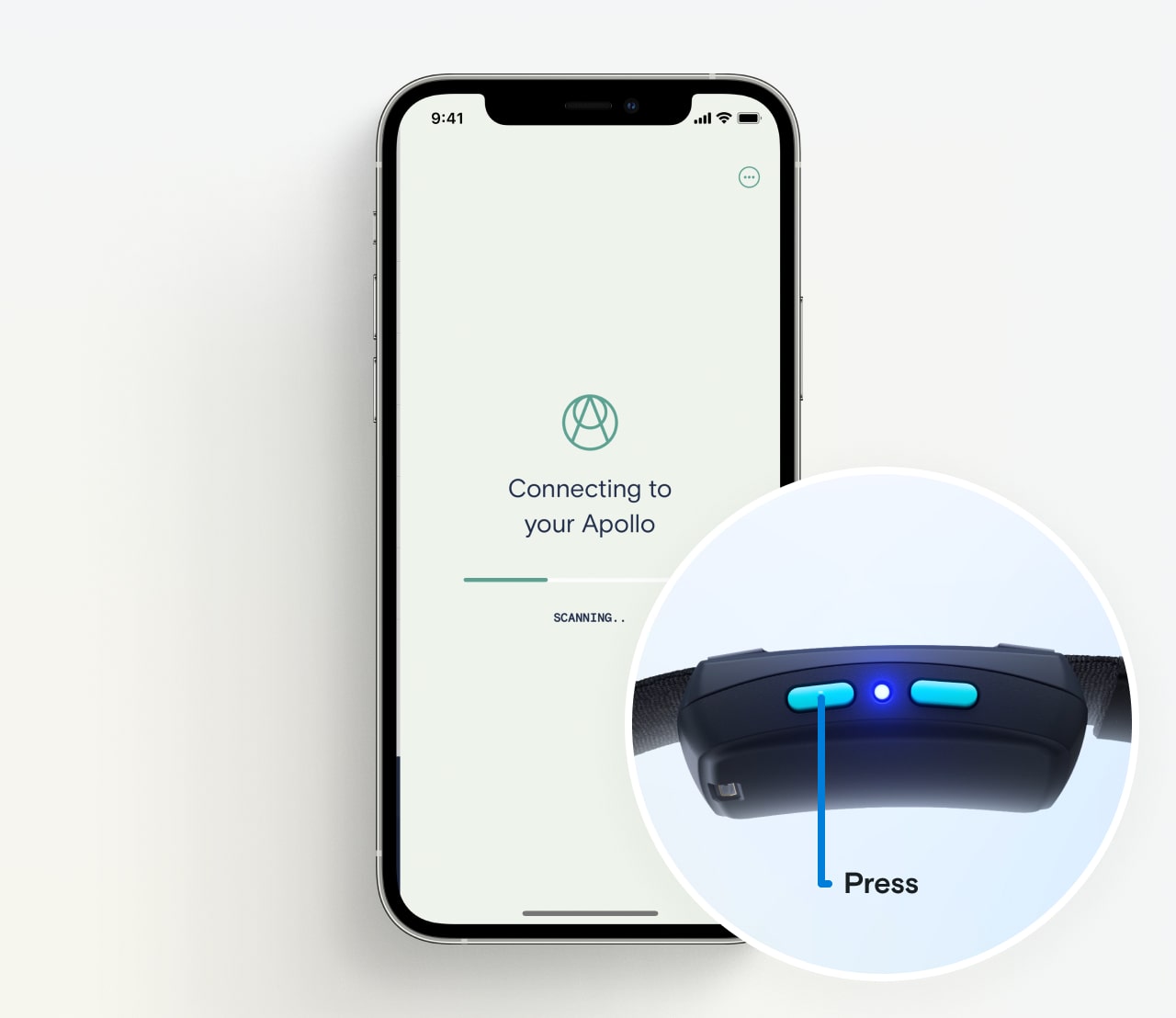 3. Tap Pair once you see the "Bluetooth Pairing Request" dialog